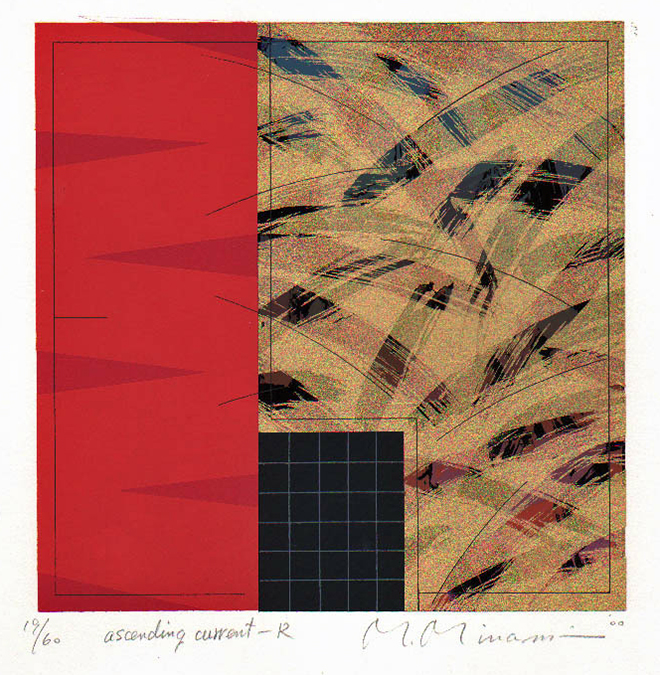 Items in my collection are primarily works on paper (etchings, lithographs, serigraphs, relief prints, photographs, woodblock prints, etc.). Photographers have no links due to copyright restrictions.

Chinnese and Japanese transcriptions and translations courtesy of Daniel von Brighoff unless otherwise noted.
For more information see Suggested Readings.
In all cases the metadata describes the original work, not the digital reproduction.
Sample from the collection: